Should I repair or replace our existing Garage Door?
If your garage door is old, functioning poorly or not energy efficient, you will need to decide if it makes more sense to repair or replace your door. While repairs may save you money in the short term, you need to also consider the value a new garage doors can add in the long run.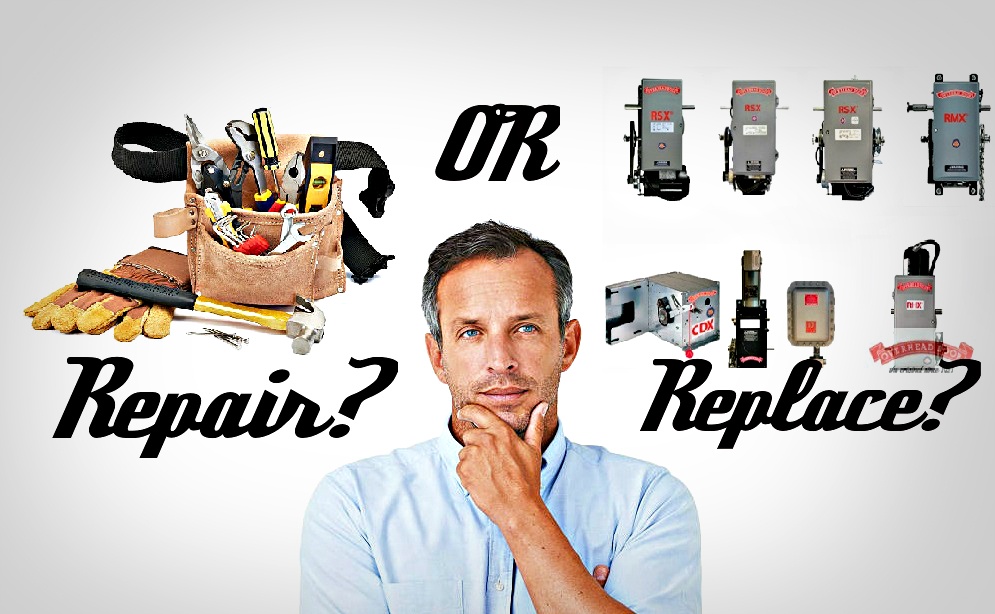 That overall is a personal decision. Our favorite response is, if it doesn't need to be replaced, then we can fix it. If by chance you have a door that is caving in under its own weight, then Yes, you may need a replacement. Other than that, if your door usually goes up and down without much effort and may only have a broken part or two, then the chances are we can have it back in ship shape and save you hundreds of dollars in the process.
There are many parameters to consider, before deciding if you should replace the garage door, or repair it:
1 – What is the current condition of the garage door.
2 – What kind of damage is stopping the garage door.
3 – How old is the garage door.
4 – What parts need to be repaired or replaced.
5 – Opener: what is the condition of the garage door opener.
6 – What is the budget for the project?
7 – Safety – is it safe to use the same garage door?
If the garage door is broken, do not use it; and if fixing the door will not ensure that the door will be fully operated, and safe for use, do not fix it. We at A Quality Garage Door will never repair garage door, and leave a customer with a door which isn't safe for use. There is no money in the world that worth safety.